Affordable Web Design And Websites
DCS Web Designs Is Proud To Support Dawson Coyle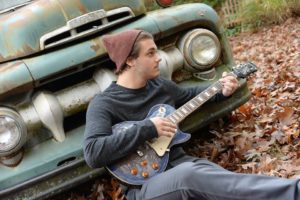 Dawson Coyle is a talented Christian Singer-Songwriter from South Jersey. Dawson auditioned for the Voice season 12 and made it to the knockout rounds. Congratulations Dawson!
DCS Web Designs has supported Dawson for the last 3 years by providing him with a website to showcase his talents. Please visit his website at DAWSONCOYLE.COM and enjoy this young man's talents.
Who We Are
We are a family owned and operated small business now in our ninth year of servicing our clients. We specialize in Web Design of Small Business, Club or other organization websites. DCS Web Designs is sure to meet your individual needs to launch your own website.
We serve the South Jersey area including Vineland, Millville, Bridgeton, Mays Landing, and the entire Delaware Valley.
What We Do
Our web designers will work with each client to design a website that fits your needs and budget. Interested in establishing a web presence? We can provide a low cost start up informational Website to give your business an edge by using the web.
We can help you keep up with this growing way of reaching your customers or members without taking up more of your valuable time. Let us manage it for you.

What Our Customers Are Saying
We can't thank you enough for all your time and effort spent in developing our web site. I am constantly receiving compliments from clients and also have picked up many new clients because of it. We appreciate all your technical skills in developing a web site that coincides with the very complex business we are in. I want you to know that your company is the last stop for my search of a competent and truly honest computer technician/internet expert. It doesn't get any better than DCS Web Designs.
Thank you!
Joe & Bryan
Owners of Division FiveDetailing, Inc.
More Testimonials
Our Experience
DCS Web Designs Owner Doug DiGiovacchino has owned and operated Doug's Computer Service for 19 years and expanded his business in 2008 to include DCS Web Designs. He has been certified in Microsoft MCP and CompTIA A+. He also has 17 years experience as a computer engineering specialist. His customers highly recommend him to their family and friends. Toni has 9 years experience with web designs and is meticulous with her designs. Toni has successfully completed training through Cumberland County College for web design. With Doug's experience and Toni's high expectations DCS Web Designs is sure to meet your individual needs to launch your own website.